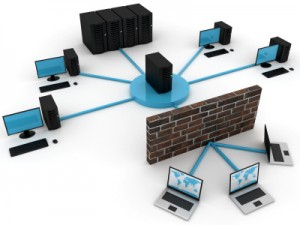 Computer Doctors provides complete networking services from design and implementation to administrative support, allowing you to focus on running your business. Our technicians can help you develop IT strategies to maximize your network up-time and productivity.
Whether you need a completely new network installed, or are just looking to upgrade or scale your existing network to accommodate your growing business, Computer Doctors can help. We can design a secure network infrastructure that solves your company's IT needs.
We design and install all network components – cabling, routers, switches, servers and workstations, LAN, and WAN components. Our staff and partners are highly experienced in network and computer technologies that require a great deal of expertise and knowledge of industry best practices.
Whether it's for Home or Business, Computer Doctors will provide you with the right solution for your networking needs. We can provide you industry standard Cisco equipment for your business or Linksys equipment for your home network.